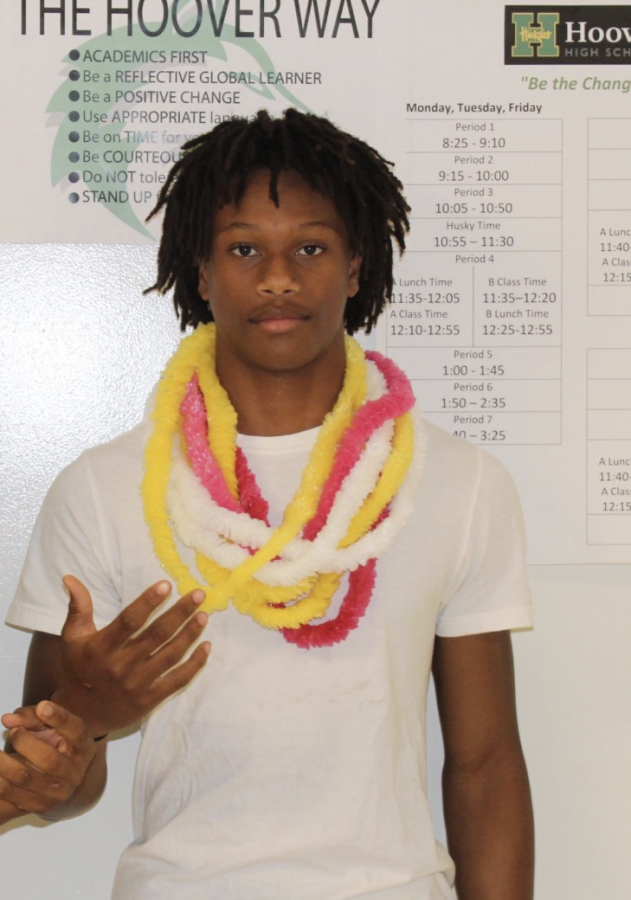 This is my first year on staff.
My personal favorite part of Newspaper is doing the interviews.
I joined cause I like to make articles about things that go unnoticed.
A show I can watch all night is Chowder.
My favorite color is red.
My favorite artist is Lil Baby.
My favorite meme would have to be the "hold the L".
Kaveon Brooks, Staff